'We're not battle-axes' – GP receptionists
By Jim Reed
Health reporter
Getting through to a GP in England is becoming more difficult. Demand has bounced back since the pandemic and it's getting harder to recruit new doctors. Staff in Bristol say they have never seen pressure like this before – and winter hasn't even started yet.
"It's just got extremely busy," says GP receptionist Kay Denford from her office – a small, glass-fronted room in a converted Victorian house. "Everyone seems to have an urgent problem because they haven't seen a doctor for two years."
On a Monday morning in November, Kay and her small team will take 200 calls. That's 50 patients each – everything from fevers to falls to flu vaccines.
"We're not receptionists anymore, we're care navigators," she says. "Sometimes we do have to ask for symptoms and it's seen as rude. But we're not gatekeepers or battle-axes. We're just trying to get the best care for our patients."
Since the pandemic, many GP surgeries have started working in this way. The reception team has been trained to triage or evaluate patients.
Those with any 'red flag' symptoms, like chest pain or a breast lump, are told to dial 999, or are immediately passed on to a doctor. Others get referred to a pharmacist, physiotherapist or vaccine clinic.
Most will be offered a phone appointment with a GP, who can then decide whether to bring them into the surgery for a face-to-face consultation.
"It can be frustrating, but if someone really wants to be seen in person, then the staff will speak to a GP and see if we can book a face-to-face," says Kay Denford. "We trust our gut instinct and if there is anything that doesn't feel right, we will call the patient straight back. Not everything is a 'no'."
The work this autumn is "relentless", according to the team here. The phone rings "non-stop" for the first three hours, as appointment slots quickly fill up. But "that's what we signed up for," says Latisha Wilson.
"If it gets too much on the phone, we work it out between us. Our only break will be to grab a cup of tea or coffee, which gives us five minutes. We tell people 'we'll do what we can', but a lot of people don't take that in."
The pandemic has fuelled some of the rise in demand, as people return to their GPs after lockdown, often with a backlog of health problems. The population has also been growing and ageing over the last decade.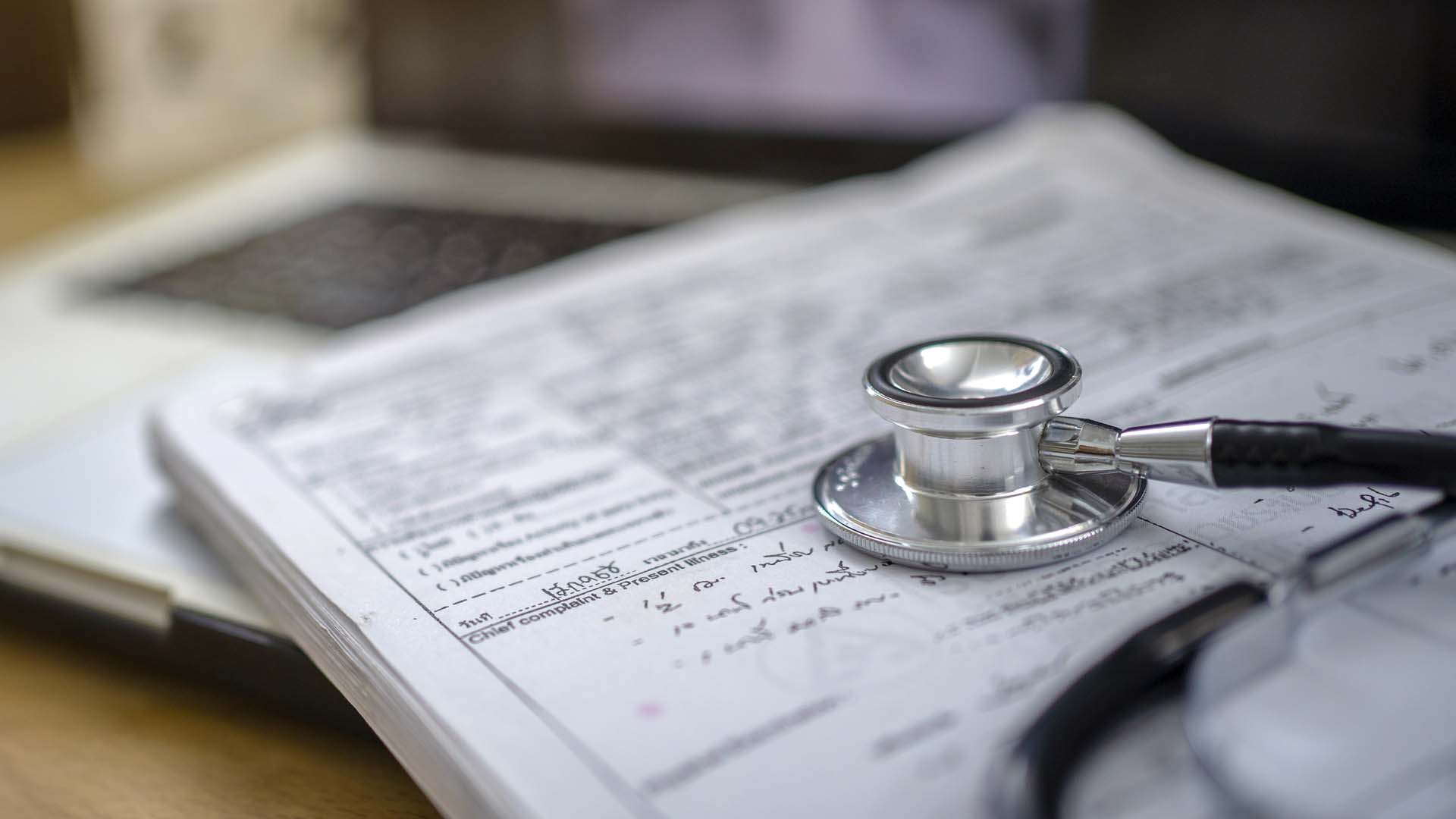 Getty
GP appointments in England
28.7 million

Appointments in September 2021
19% higherthan September 2018

61% face-to-facecompared with 84% of consultations in September 2018
Source: NHS Digital, England only
Strip out Covid vaccinations, and 28.7 million GP appointments were booked in England in September – up 19% since September 2018. At the same time, the proportion of face-to-face consultations has fallen from 84% to 61%.
There have been concerns that some patients with Alzheimer's disease, cancer and other serious conditions, have been diagnosed later as a result. Ministers and NHS England have both demanded that more people should be seen in-person – and say GPs are being given extra money to provide those appointments.
The Priory surgery sits on a busy main road opposite a shopping centre. Further south is Hartcliffe – one of the 100 most deprived neighbourhoods in England.
Dr Rachel Warrington has been a partner at the practice for the last 14 years. This autumn she has regularly been working 13-hour days – starting at 7.30am with back-to-back appointments until she finishes her paperwork around 8.30pm.
"I can't explain to you the sheer intensity of the workload from the minute you walk through the door to the minute you leave," she says.
Part of the problem, say GPs, is that general medicine is increasingly complex. A decade ago patients with arthritis, for example, would be on painkillers. Now many are on advanced disease-modifying drugs and need their blood monitored. Phone appointments are often – though not always – faster to process, leaving time for the more difficult face-to-face cases later in the day.
"In this room I've said to people: 'You have HIV; I can't hear your baby's heartbeat; I think your cancer's progressed'. Can you imagine having ten minutes to say that?" says Dr Warrington.
"At least with this telephone triage system, you've got more time to play with."
Across England the number of permanent, fully trained GPs has been falling, as older staff retire or cut back their hours. One of the doctors at the Priory has recently resigned, and the practice is struggling to hire a replacement.
"We want someone who is part of the team and knows the patients but everyone is looking for those doctors and they are just not out there," says Dr Warrington.
The government has promised another £250 million this winter to help surgeries in England fund more temporary or locum GPs. But demand for those freelancers has been rising sharply, and Dr Warrington says any who might be available are "really expensive".
"The workload is intensifying and I think we've got a dreadful winter coming in," she says. "Before I came into general practice, I did a lot of hospital medicine and I thought that was tough. But this is something else at the moment."